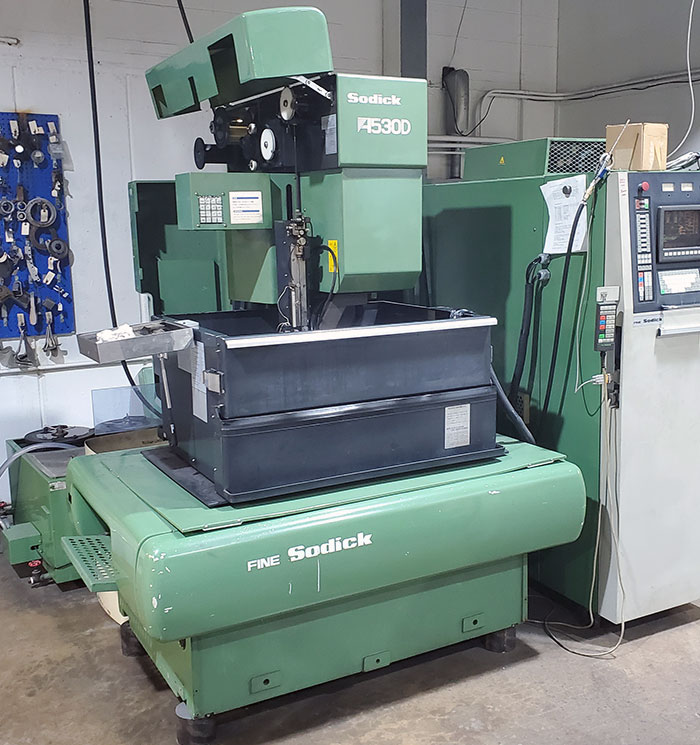 Sodick Wire EDM Machines provide high-precision machining for various metals used to manufacture our inhouse precision tool & die components greatly reducing time and costs.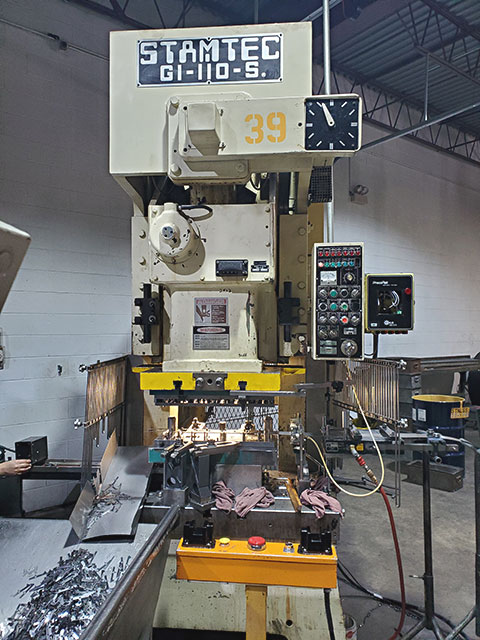 WIRE EDM
PUNCH PRESSES
Rouselle 25-ton Model 3 (8)
Rouselle 15-ton Model 2 (11)
Rouselle 10-ton Model 1A (8)
Rouselle 45-ton Model 4 (1)
Clearing 60-ton w/air cushion
Federal 45-ton w/air cushion Serial # 45-485
Cincinnati Hydraulic 75-ton w/air cushion Serial # 43010
Cincinnati Hydraulic 110-ton w/air cushion Serial # 43094
Federal 60 ton (2)
Heller-Sutherland 80-ton Serial # HS-228
Stamtec 160-ton Model G1-160
Stamtec 60-ton Model G1-60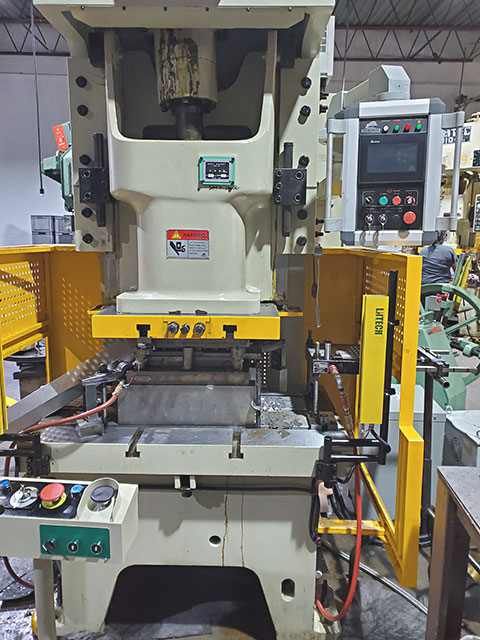 The stamping presses at St. Charles Stamping & Tooling range in size from 15 to 170 tons enabling us to produce many simple to complex shapes from dies custom designed, developed and engineered in our in-house tool and die operations. Our presses are fully-automated producing fast and repeatable parts. Most presses are programmable, enhancing dimensional control, standardizing accuracy and reducing final cost of your quality metal parts. Our ISO certification makes sure you receive perfect parts — everytime.